Thermal Cameras
fascinating • effective • affordable high-caliber thermal imaging technology in a modular dual camera system
CONTACT US FOR MORE INFORMATION AND A DEMONSTRATION. THESE ARE CURRENTLY IN STOCK.
The MOBOTIX EST thermal imaging camera has been approved for distribution during the COVID-19 emergency public health emergency in the U.S. in accordance with the FDA's enforcement policy for FDA for telethermographic systems.
---
Complement your perimeter protection and fire prevention solutions with far superior technology. These weatherproof MOBOTIX thermal cameras detect and register objects and people using a thermal signature, even in total darkness at a distance of over 100 meters. And importantly, thermal cameras safeguard privacy.
The thermal cameras are based on the modular M16 and S16 series and can be complemented by a high-resolution image sensor module, if desired. Along with the compact design and the flexible installation options, these thermal cameras also take on the intelligent MOBOTIX video functions. Objects are detected through the MxActivitySensor with almost perfect accuracy. MOBOTIX thermal cameras can send messages automatically as long as the temperature in the defined exposure window deviates from the standard range. They are also extremely effective in detecting life-threatening heat sources early on.
M16 THERMAL
The intelligent video system with an integrated high-performance thermal image sensor takes full advantage of the M16 camera design. Thanks to the two directly adjacent lenses, there is also a thermal overlay function with image overlay (thermal and optical) to pinpoint the exact location of hotspots like smoldering fires in a visible image.
M16 THERMAL TR
"TR" stands for thermal radiometry. This means that, in addition to carrying out the existing MOBOTIX thermal camera functions, these cameras feature a calibrated thermal image sensor that enables them to measure thermal radiation across the entire image area, even down to individual pixels. The power consumption of a MOBOTIX Thermal TR is less than 8 watts.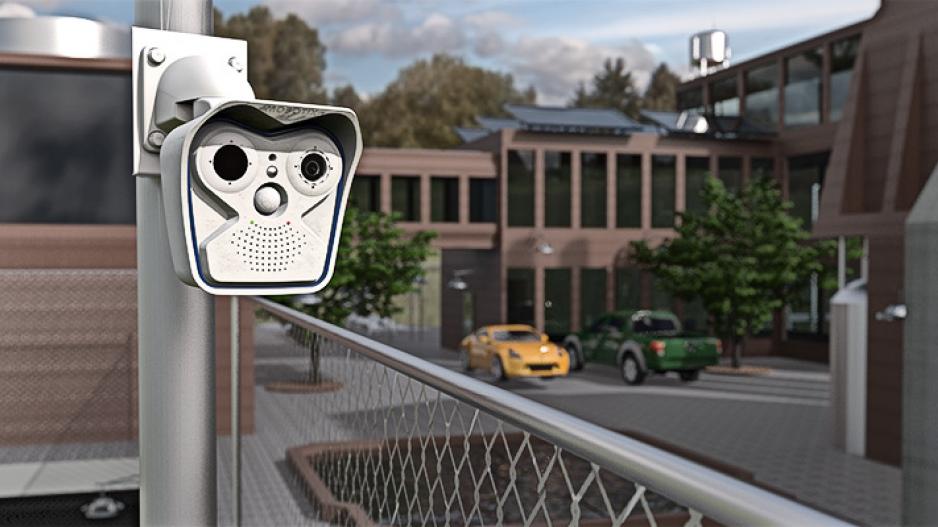 S16 THERMAL
MOBOTIX present the most flexible dual thermal camera in the world. It is possible to connect either one or two weatherproof thermal sensor modules to the easily concealable camera module with up to three-meter-long sensor cables. The design concept of the S16 means that even thermal cameras can have particularly discreet installations and customer-specific special installations.
S16 THERMAL TR
Temperature values measured by the TR technology can automatically trigger an event from the camera (alarm, call, activation of a signal output etc.) if the temperature increases above or decreases below an individually set trigger level. All settings can be adjusted via the camera firmware using a web browser.
How Thermal Sensors Work

Jason Maddox explains in this article how Thermal Sensors work, Click to get redirected to the article
---
---